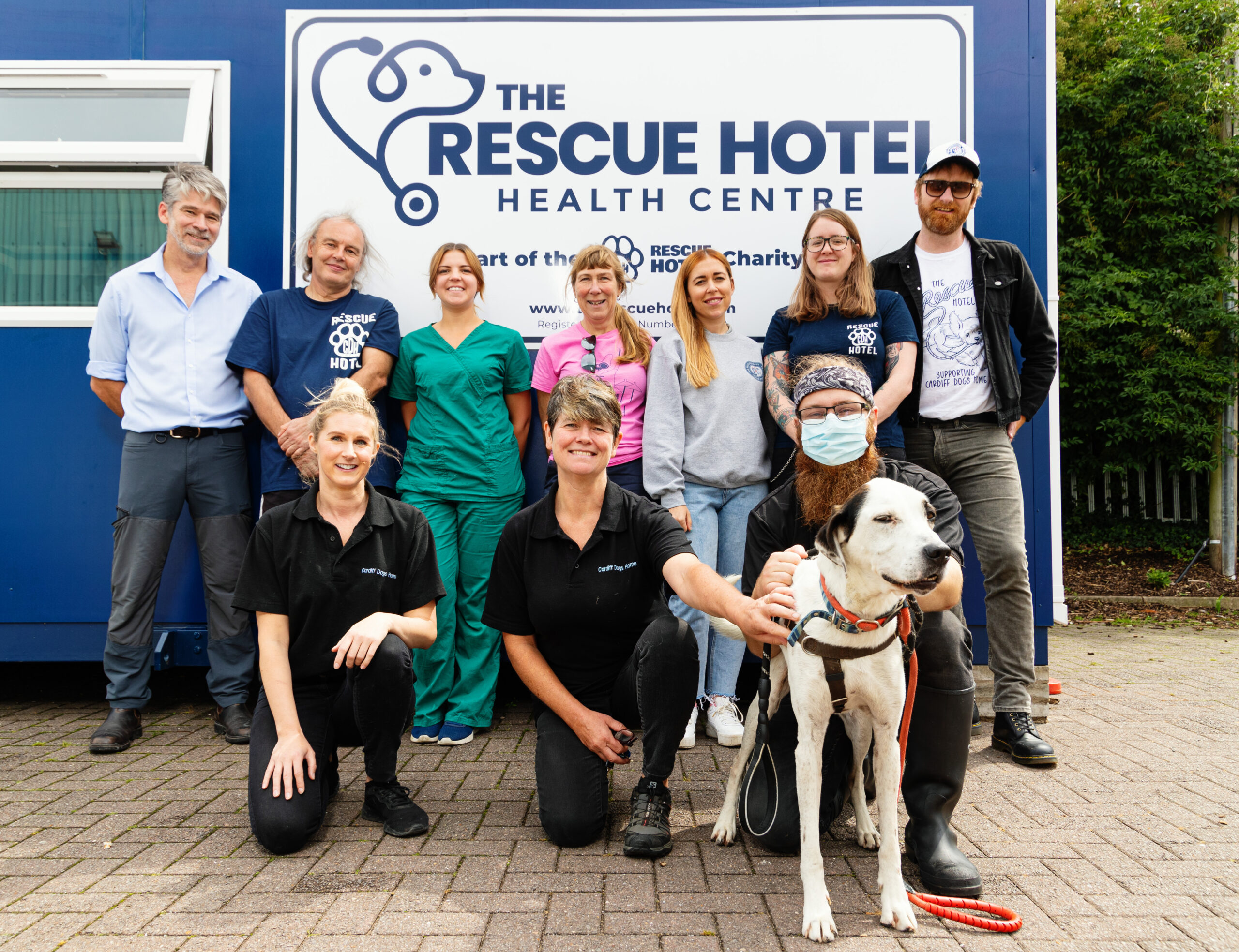 The Rescue Hotel Health Centre was founded by The Rescue Hotel charity, Cardiff Dogs Home & Jamie Allen in 2021. 
Jamie has over 30 years' experience as a Vet, having worked in Australia, New Zealand, Saudi Arabia and the UK and spent 18 years owning and running one of the largest groups of Vet Surgeries in South Wales. He has been Vet to the Dogs Home for over 15 years.
The Rescue Hotel Health Centre was born out of a desire to improve the health and welfare of the less fortunate dogs in Wales and frustration with mainstream Vet Practice not catering for their needs.  It became possible with the combined support of Cardiff Dogs Home and The Rescue Hotel.  Jamie is ably assisted by Veterinary Nurse Emma who has worked in GP and referral vet Practices and shares a common goal of helping the less fortunate pets.